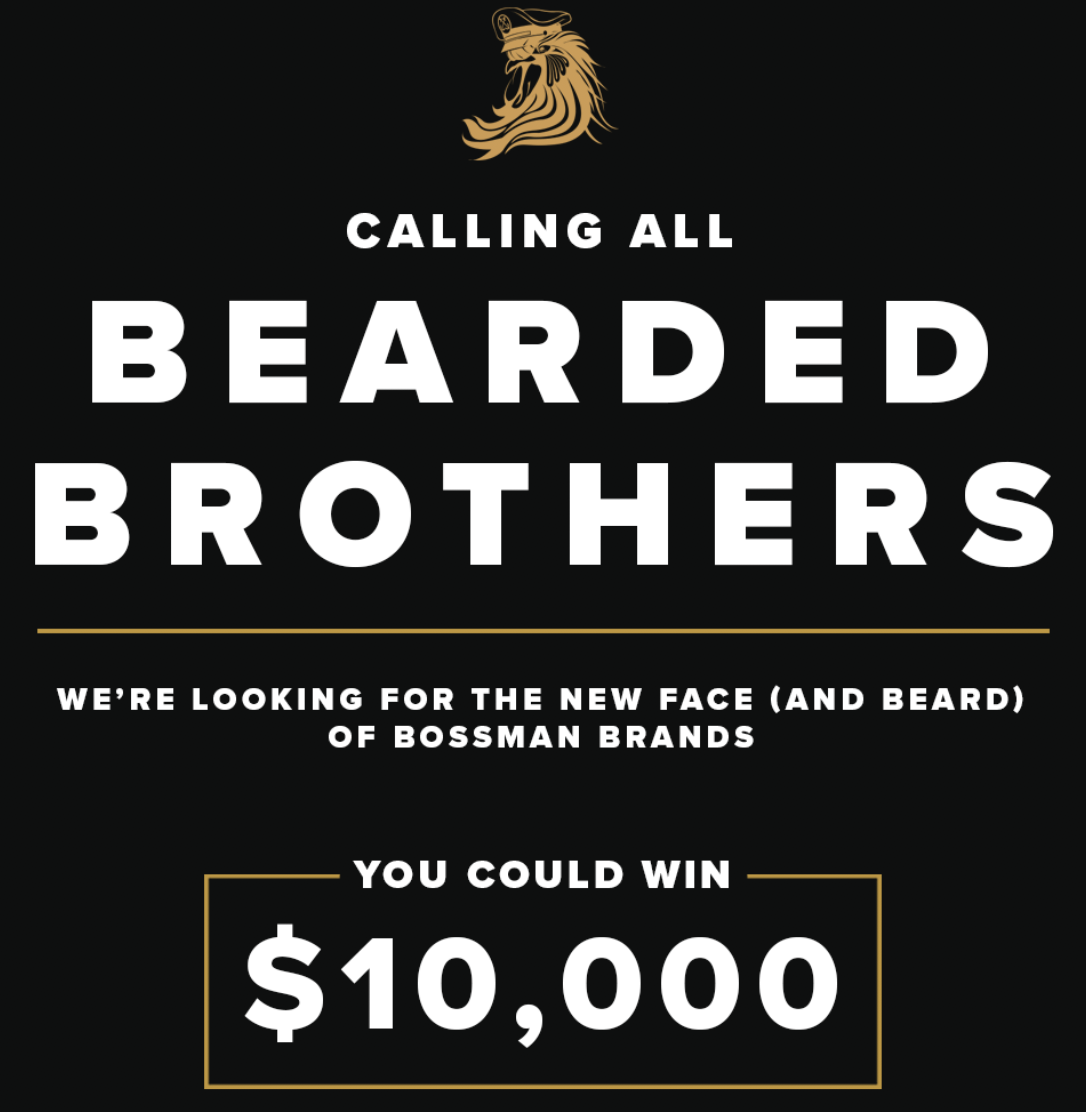 As part of a major brand refresh in 2020, we're looking for a new ambassador to represent Bossman Brands in our advertising and social media efforts.


We want this new Boss to be the embodiment of everything that makes men great. Things like honesty, integrity, and the spirit of adventure.

One lucky winner will receive an all expense paid trip to Bossman HQ in Austin, Texas where he will sign a one-year ambassador contract with Bossman Brands. His image will be used in photos, videos, and and other ads for Bossman Brands all year long.


And because the new Boss needs to look his best, the winner will also receive a year's supply of everything Bossman makes.



If you think you have what it takes to Be Your Own Boss, just follow these
simple instructions:


Enter your email to get notified when we announce the winner!

PRO TIP: Many of you might already be ironing your best red flannel and sharpening your axe in anticipation for your entry. While we do love a good lumberjack, we're not necessarily looking for another woodsman. We're looking for a REAL-LOOKING man, with a real GOOD-LOOKING beard.